Pictures: Of the CBX from Around the World.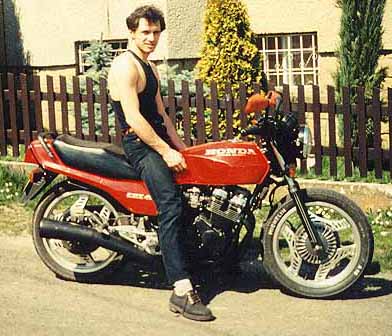 An excellent picture of Ivo Oprsal and his CBX400F. Note the single enclosed front disk.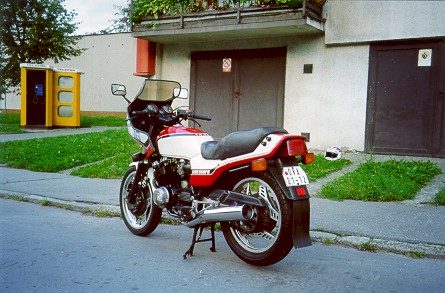 Two excellent photos of Karel Krvrbensky's immaculate 1983 550F2. Karel lives in Czechoslovakia and obviously takes VERY good care of his bike! Note the extended rear mudguard, not usually seen, obviously a local registration requirement.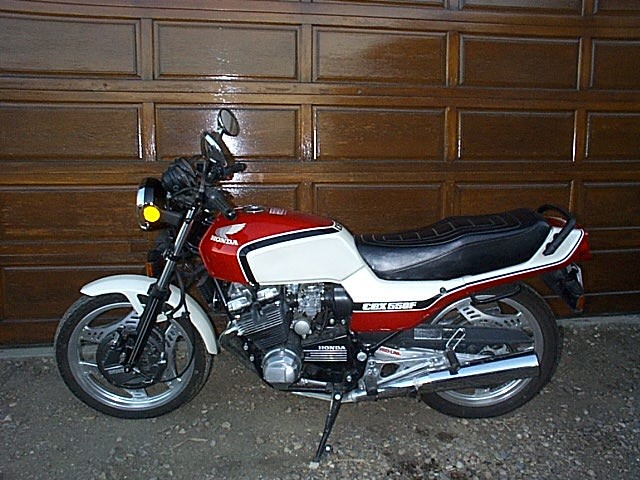 Jason Hatch from Canada, has this IMMACULATE CBX550F that has a genuine 4045 km on the clock. Obviously a European import because of the km speedo. This bike is now FOR SALE, offers around $5000 Canadian. Contact me and I will send on your details to him.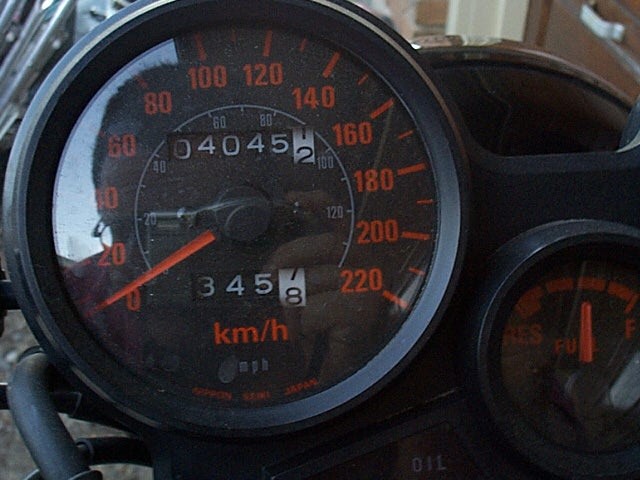 Proof, if proof was needed. Is this the world's lowest mileage CBX550?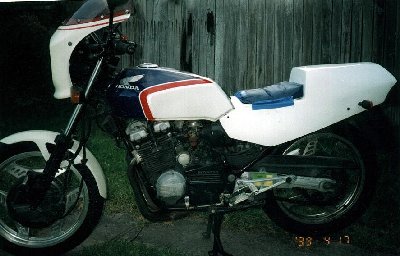 Rob Woolley's modified CBX550. Read what he has done to this bike here.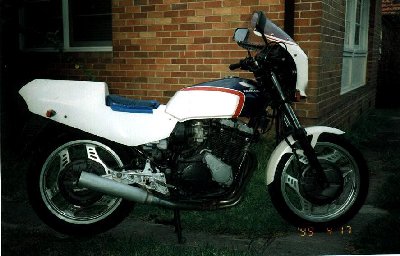 The other side of Rob Woolley's heavily modified CBX550.
Return to Main Page.
---
Copyright © 1998 HallTech Consultancy. Photos © HallTech Consultancy.